Disney Christmas Coloring Pages

Use these Disney Christmas coloring pages as a fun activity for the kids at your Christmas party.  Kids can express their creativity with these pages, and they can keep them as a holiday keepsake after the party is over.
Joyful Dalmatians

These joyful dalmatians will have the kids laughing and coloring at the same time.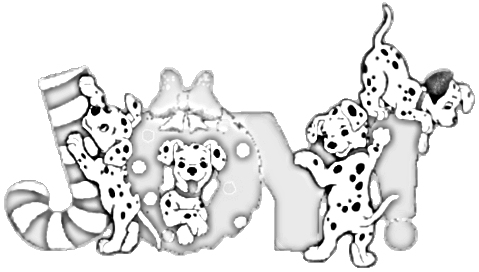 ---
Donald and Tree

Have the kids talk like Donald Duck as they color this picture. They will have a lot of fun with this.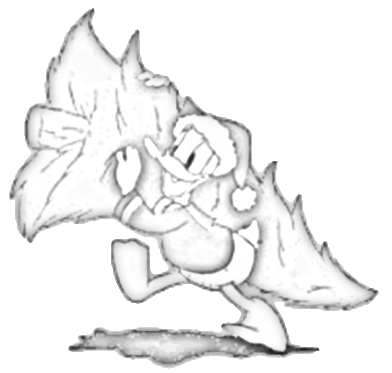 ---
Donald and Daisy Building a Snowman

The kids can name the snowman that Donald and Daisy build. See what kind of name they can come up with.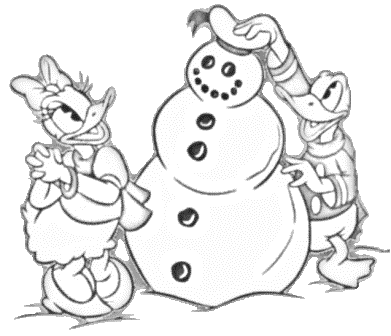 ---
Mickey Mouse

You can't have Disney coloring pages without Mickey Mouse. He looks very happy to be bringing a Christmas tree home to decorate.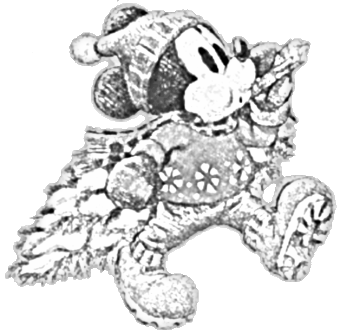 ---
Baby Mickey

Baby Mickey and Pluto are having a great time in the wagon loaded with their Christmas gifts.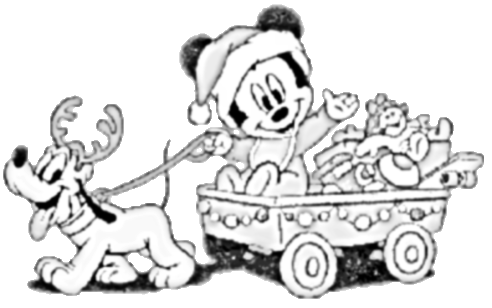 ---
Minnie Mouse

Minnie Mouse is having fun putting the star on top of the tree. What color is it going to be?

---
Eeyore and Piglet

Eeyore is giving Piglet a ride. Maybe they are going to a Christmas party?

---
Pluto

Is Pluto waiting for Santa? Someone should tell him he has to go to sleep first.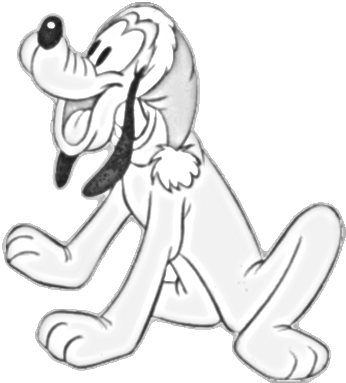 ---
Winnie The Pooh

Winnie the Pooh has his hunny pail full of toys. What happened to his honey?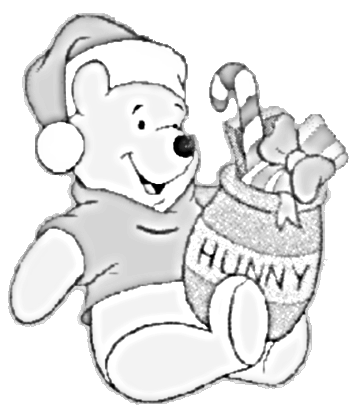 ---
Tigger

Tigger looks like he's ready for Christmas. Where is he bouncing off too?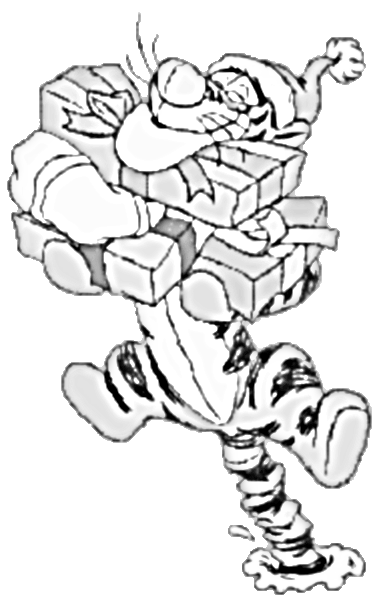 Printing instructions for Disney Christmas Coloring Pages:
Right click on the image you want and select "save image as".
When your file folders pop up, choose the file where you want the imaged to be saved. 
You can find the files easier if you save them to the desktop.
Go to wherever you saved the image and open it. 
You can open and edit the image with any type of image editing program, or with MS Word.
After you open the image, you are ready to print, or you can edit the image.
You can resize it or add text.
Don't forget to check out our Santa coloring pages. Which includes friends of Santa, like, Snowmen, Angels, Elves, and a lot more friends. Kids will love all the pictures they can color.

Having trouble printing these pictures? Let me know and I can email them to you.