Christmas Decorating Ideas

If you're throwing a holiday party, you'll need some Christmas decorating ideas.  Don't think that you have to go to a ton of different stores, and spend hundreds of dollars to get eye appealing party items. 
The local dollar stores and department stores carry tons of inexpensive stuff, suitable for any holiday party theme.
There are plenty of things you can do with your invitations.  This example uses a simple silver and gold Christmas tree with elegant gold writing.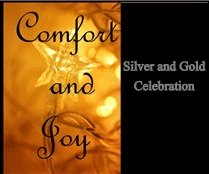 No matter what kind of theme you are using for your party, displaying a Christmas tree is a perfect way to add that holiday spirit to the room.  In addition to your big tree, place mini trees throughout the room, and do something a little different for each one.  Mini trees can also be used for table centerpieces.

String lights are another great option for holiday party lights.  Choose from white lights, or multicolored, depending on your theme.  Use multicolored lights for kids parties, and themes that are more on the informal side.  For a black tie celebration or a White Christmas, the white lights will do well with themes similar to those.

If you have a fireplace, and if the weather outside is frightful, take advantage of that space for your party.  Light a fire and hang stocking on the mantel.  You can even let your guests make s'mores around the fire.  The kids will love that!

As another option, find lots of safe places around your venue to light candles.  Use candles of varying heights to make centerpieces, or wrap garlands around your candles along the window sills and tables.
Ornaments can be used for things other than decking a tree.  You can put ornaments in a large glass bowl for table centerpieces.  
They can also be strung and hung along a wall,  or be displayed on outside trees and bushes.
Christmas decorating ideas for your party
Hang themed signs for the food table, restrooms, lounge area, etc.
Display a gingerbread house on your dessert table.
Hang Christmas cut outs on your walls.
Use a balloon bouquet to greet the guests at the door.
Hang a personalized banner on your wall.
Decorate the restroom with Christmas stuff too.
Hang Christmas artwork on your walls.
Hang a Christmas pinata for the kids.
Use yard signs or a flag for the front of the house.
Keep your curtains open and put snowflake stickers and lights on the windows.
Use ornament shaped holiday lanters for lighting.
Hang mistletoe.