Christmas Party Activities

Fun Christmas party activities are a great way to entertain your holiday guests.  You can play game, decorate the home, or anything that focuses on spending time with family and friends.
Below are some great party activities to keep your guests happy.

Trim The Tree Together
Ask everyone to bring an ornament to add to the tree.  As people add their ornaments one by one, you can videotape them saying why they chose their particular ornament.
Do a Secret Santa
A secret Santa is a fun way to do a gift exchange at a holiday party.  Do it the traditional way, or try some of the new twists on this old holiday tradition.
Play Christmas Karaoke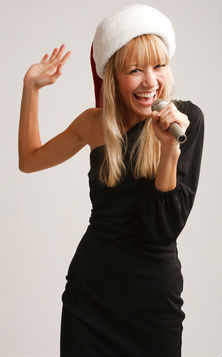 Who knows all the words to the classic holiday tunes?  Find out with a family friendly game of karaoke based on Christmas songs.
Wrap Gifts For Charity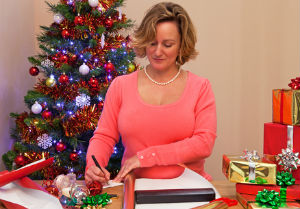 Ask everyone to bring an inexpensive gift to donate to charity.  The guests can participate in wrapping the gifts before they are delivered.
Deck the Halls
Go further than decorating the tree.  Everybody can decorate different parts of the house together, including the outside areas.
Have a Christmas Movie Night
Have a family friendly movie on hand to watch at your party.  Serve holiday snacks and beverages for guests to enjoy while they watch the movie.
Christmas Cookie Swap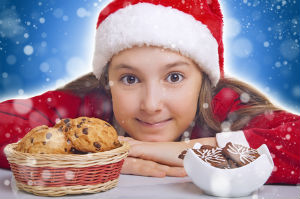 Ask whoever wants to participate to bring samples of their favorite Christmas cookies, along with copies of the recipes.  Make a display table of the cookies, and let the guests take whatever kind of cookie they want.
Christmas Caroling
Gather on the front lawn of your party venue and participate in singing Christmas carols for the neighborhood.  Have a hot chocolate stand to keep everyone warm.
Create Christmas Snow Scenes
If there's real snow outside, use it, along with figurines, artificial gingerbread houses, and whatever else you can think of to deck the front of your home with Christmas snow scenes.  If you don't have real snow on hand, the artificial stuff will work too.
Make up a Christmas Story
Go around the room from person to person, and make up your own Christmas story.  The first person will start will a few lines of the story, and the next person will add on, and continue down the line.  Make it interesting by letting the adults tell the story, while the kids act it out.
Kids Christmas Party Activities

Here's a list of popular Christmas party activities that focus on involving the kids.

Cookie and cupcake decorating
Visit to the North Pole to see Santa (ask an adult to play Santa)
Writing letters to Santa
Making/decorating a gingerbread house
Making snow cones