Candy Cane Christmas Party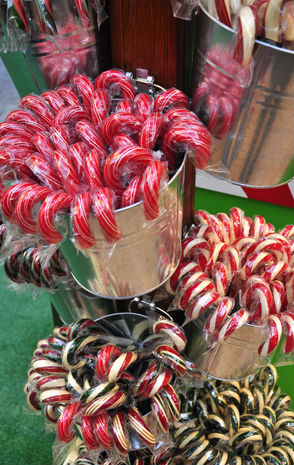 The Candy Cane Christmas party theme is perfect for both kids and adults.  Red and white decorations everywhere, topped with lots of sweet stuff is a fun way to kick off the holiday season.
Candy canes these days come in all sorts of colors, but red and white are the traditional colors to use for this party theme.
Christmas Invitations

Needless to say, you'll want to use a candy cane image somewhere on your party invitations. 

This example has a candy can background.  Other options are to use a red and white striped background with some shiny silver, or glue a real bite sized candy cane on the top of the invite.


If you want to use other colors besides red and white, consider green, yellow or blue.  Also, stripes are usually associated with candy canes.
Candy Cane Christmas Party Decor

Decorate your room with lots of red and white lights (as well as green if you plan to use that color).  The dollar store carries a lot of candy cane shaped candles, which can be used to deck your tables. 


You can go to any party store and find a plastic candy cane pole for your front yard or porch.  Add some balloons too.  Get a couple of red and white balloon bouquets and place them outside your front door.
Have a red and white decorated tree for your Candy Cane theme.  In addition to the traditional tree ornaments, use real candy canes, which can also be given away as party favors at the end of the party.


Top your tree with a big red and white bow, or a big artificial peppermint candy.  If you have a small tree in your yard, why not decorate that too.
Don't forget to decorate yourself. Be creative from the top of your head with a red and white ribbon to your red and white shoes. A red top with white pants would be perfect.

Food/Buffet Table Ideas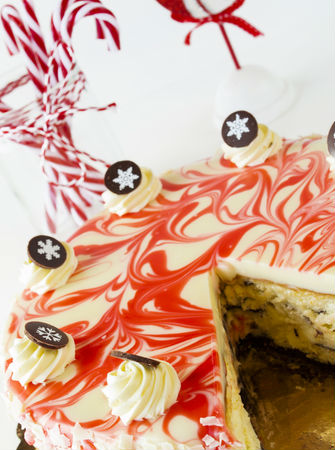 To tie your food table into the rest of the room, use red and white serving dishes, and white serving utensils with red bows tied to the ends.  Buy peppermint designed disposable plates, napkins and cups to match your table.

Here's another fun idea - have a candy cane scavenger hunt for the kids.  Hide a bunch of candy canes around the house, and outside too.  Give a prize to the child that finds the most pieces of candy and let the kids keep the candy canes they find.